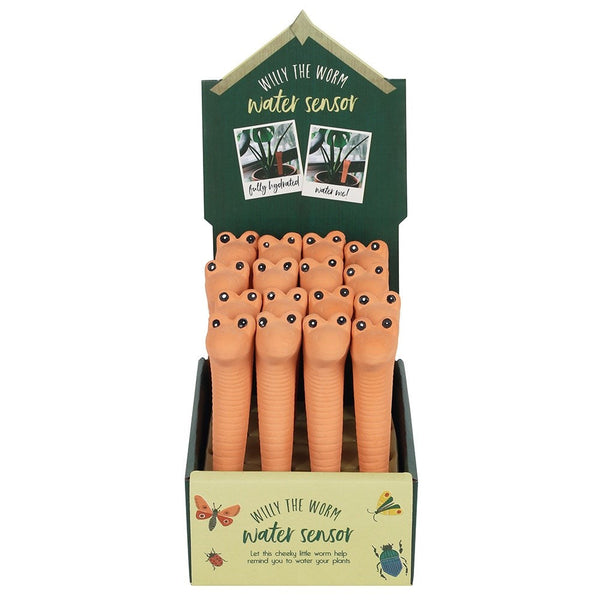 This larger version of our bestselling Willy the Terracotta worm is on a mission to ensure that plants and flowers the world over remain well-watered. His friendly face pokes out of the soil next to plants and vegetables and when well-watered he turns a darker shade.
Measures - 16 x 3 x 4 cm (large)

Tips From Me To You:
So if you are anything like me and not good at keeping plants ~ this is the solution, its simple when Willy is dark he has enough water when he goes pale then he needs watered... simply as that.