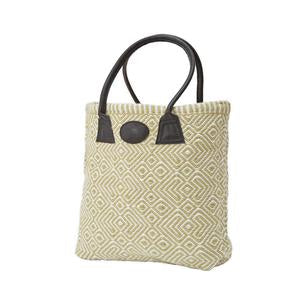 Perfect for everyday, these large tote bags with big leather handles are washable and made to last.  Hand woven and ethically produced, these beautiful waterproof shoulder bags look and feel just like wool but are made from around 150 recycled plastic bottles.

Made from Recycled Plastic Bottles - measures 35cm tall x 37cm wide handle approx 25cm
Tips From Me to You:
This gorgeous bag has room for all your essentials including a laptop.  It also has an additional inside zipped pocket.  It feels just like wool but are machine washable, water resistant and incredibly tough - so it will last you years and years, exactly what you want from a bag.