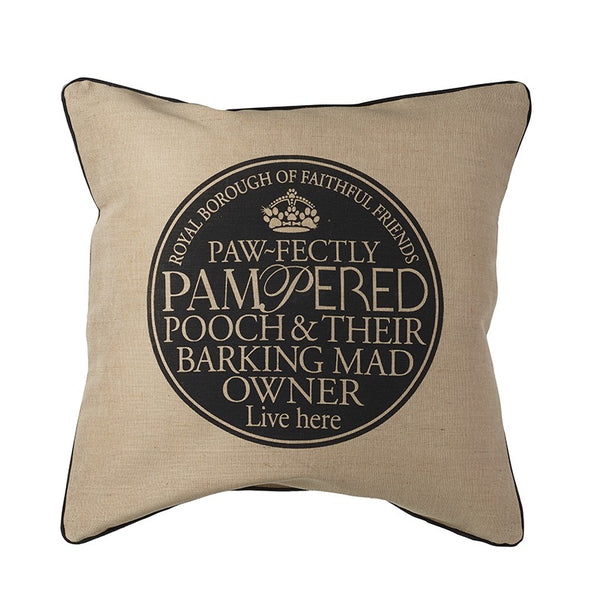 Vibrant floral cushions, there are two sytles, each decorated with bright flowers with the stylish text 'Love' or 'Home' on the front, along with flowers, butterflies and Blue Tit. 

Tips From Me to You:
This sums up Harley & I... don't all agree at once!!   Great cushion for placing on "that" spot on the couch where your pooch perches themselves so you can't sit or that statement chair no one else gets to sit on.